An Enterprise software solution development process can be complex as well as dynamic. We make it easy and fruitful by partnering with you right from analysis to implementation. We identify the root pain area and research for the solution that will address the objective in true sense. Transforming idea into reality with the edge of technology, is our proficiency. We help our clients build new product, product re-engineering, upgrade existing product and also give support from middle of product development.
At GPIT we understand your enterprise and consumer needs, consequently it has made us deliver relevant and highly customized products that are unique and feature perfect for your needs. Our years of experience and expertise makes us one stand apart from the industry, we have a long history of developing unique software products that are functionally sound and feature-rich. Our tech-expert team and product development managers have years of experience of working on different frameworks and languages with an exceptional work management quality. At GPIT we try to deliver your products that surpass your imagination and innovation that makes differentiate you from your competitors.
Always-on support and capabilities to simplify your journey to the cloud.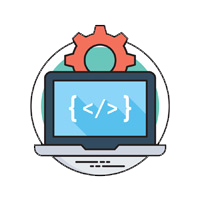 Custom Software Development
We build software that addresses the exact need of the enterprise. Our team meticulously work on the design and implement apps that meet the enterprise's requirement. To ease out the entire workflow, we create software that focuses on client-centric working structure. With this, we also deliver software that looks into streamlining other internal business processes.
Enterprise Application Integration
We combine our skill-set with technology to create an efficient application that delivers process continuity, data integrity, and easy & smart collaboration. Together our application developers integrate solutions that ensure efficient, flawless, and secure software environment at every enterprise. For better output, we also combine and put together the disorganized enterprise applications.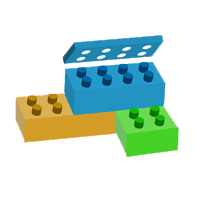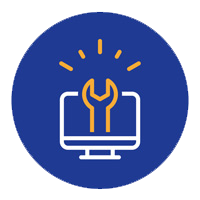 IT Revolution made a huge impact on the way enterprise's work and function. With new technologies upgrading every day, the need for upgrading and maintaining software became imperative. Upgrading & Maintaining largely involves reviewing technical architecture, adopting new versions, leveraging on the newly added features, etc., and together this increases the efficiency of the business.
Timely Evaluation
In the era of smart work, why work so hard to lose most valuable asset called "TIME".
Flexibility
With the provision of providing our client with all product and enterprise web and mobile solution.
Hassle free work
Hire a expert model, removes your hassle of recruiting someone, training them and retaining them on your payroll.
Expert Guidance
With hiring our expert you only need to share a requirement with us and the resource start working on your discretion.
Leveraging On The Powerful Technologies In Different Sectors
Find out why people love working with Great place IT Services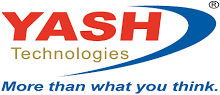 Offering well-thought IT strategies and solutions for your enterprise's growth.