Expert Cloud Infrastructure Management Company
Most of the apps that we deploy for our clients are mostly hosted on cloud servers itself. Apart from hosting and deployment, we provide troubleshooting and maintenance services after deployment as well. In fact, cloud has become so much cemented that we have a dedicated cloud computing team to exclusively look into deployment and maintenance of cloud servers.
We provide customized cloud solutions that help seamlessly migrate your business to the cloud. Leverage the flexibility of our cloud services to dynamically scale on demand, cut costs through automation, improve communication through better adaptability and enhance development by applying technology that is smart, agile and disruptive.
Always-on support and capabilities to simplify your journey to the cloud.

Configuring Cloud Architecture
We help you configure your cloud architecture. Our experts identify the requirements of your app and put adequate cloud resources into use.
Deploying your data on cloud gives you an advantage with respect to cost. However, it is advisable to have a maintenance team by side. Especially sites that register uneven traffic, a dedicated team to look after the cloud.


The need for scaling is quite common as your business grows and acquires more users. Our team for managed cloud services makes sure that you opt for an efficient, yet cost effective architecture. We also undertake migration of your data into cloud servers.
Cloud Infrastructure Services
Cloud Computing with its ease of usage and cost-effectiveness has become indispensable for businesses. Cloud servers are useful for all types, and scale of businesses and have strongly emerged as something normative for hosting data.
Free up time and
resources
Outsource the administration of your database infrastructure to free up resources and drive business initiatives. As the servers located off-site, the cloud allows its users to access records as per their needs and requirement. So the time taken to get started with these services has reduced drastically.
Reduce costs
Reduce DevOps and DBA staffing by using our cloud and database experts. Avoid idle infrastructure by scaling out only when needed. Adopting cloud-based services helps all types of enterprises in better management. It also helps in cutting down the costs of server maintenance, software licensing, power& cooling costs, and upgrade expenses.
Mitigate risks
Improve reliability with proactive maintenance, optimizations, and on-demand scaling of resources. Deploy an environment that's built specifically for your application needs. Eliminate downtime by having a single point of contact and a 24/7/365 support model.
Leveraging On The Powerful Technologies In Different Sectors
Find out why people love working with Great place IT Services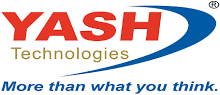 Offering well-thought IT strategies and solutions for your enterprise's growth.