Employee Engagement Surveys
EngageMentor from Great Place IT Services (GPIT) is built after years of close association with leading HR consulting companies running best workplaces studies and employee engagement consulting to ensure that people consulting enterprises can focus on running employee engagement business while Engagementor supports all parts of business with appropriate technologies and workflows.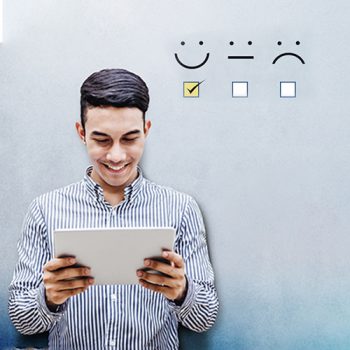 Employee surveys, organization culture assessment and reporting
The business of runinng engagement surveys and generating best workplace lists is a complex one, but the technology shouldn't be. GPIT, with more than 8 years of business knowledge in building systems for global network of Great Place to Work® businesses, has built the List Management System that can meet the automation needs of preparing list of best companies.
Frequently asked questions
Enable clients to self-manage surveys
Upload employee details and organizational demography
Choose survey mode – online/kiosk/paper
Customize statements & demographic questions
Preview survey and send test emails
View survey response rates real-time
Choose the sample size – random / customized
Launch and monitor surveys
Intuitive tools for gathering people practices and policy data
Dashboard for users to track progress
Every activity is auto-saved with no data lost
Data validation rules ensures clean data
Qualitative answers with full-featured editor
Drag and drop photos to enrich culture submission
Upload large files securely
Multi-lingual portal support
Project-manage culture evaluations efficiently
Generate excel scoresheets
Generate complex reports with charts and graphs
Automated presentations and pdfs for instant sharing with clients
Customizable through easily modifiable templates
Readily available templates for benchmark, CAAF and employee comments reports
SUBMIT YOUR RESUME HERE AND WE WILL GET BACK TO YOU SHORTLY.